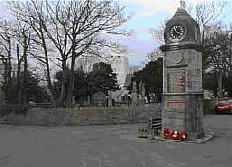 A special thank you to Mr Richard Williams, Gwernyfed, Llangefni for allowing us to use this valuable piece of research on our website.
This is the story of Anne Williams, Cegin Filwr, Llanfechell who was transported to Tasmania in 1842 for milking a neighbour's cow in a field and drinking the milk.....
ANGLESEY IN THE MID 19th century.
According to E.A.Williams – the author of 'The Day Before Yesterday'"The 19th century (on Anglesey) is characterised by industrial and social changes…" During the early hours of the morning of June 20, 1837 Alexandrina Victoria was told of the death of William IV and that she, at eighteenyears of age, was queen.
Thus began the most exciting period (1837 – 1901) in the history of Great Britain and a time which influenced most other countries. This was the time when the 'Red' of the British Empire spread, almost like wildfire across the Map of the World.
The main events of Victoria's reign can be listed as follows: overseas - Afghan wars; Indian wars; Opium wars in China; Crimean campaign. Others in Britain included the introduction of a postage payment system, Income Tax; a fall in the price of wheat; the Great Exhibition at Crystal Palace; the Irish Problem. It can be seen that life was changing at an ever increasing pace - almost beyond ordinary people's comprehension..................
**********************************************
From the Public Records Office
more information
PRO ASSI/62/2: Began Saturday 20 March 1841.
Ann Edward 16 – Breaking into dwellinghouse of Hugh Hughes pa. Llanfechell 21 February 4 Vic, Stole 5 knives value 2s, 5 forks value 2s, 1lb. Soap value 6d, 2 prs. sugar tongs value 1s & other articles of clothes. Guilty. Imprisoned – hard labour for 6 cal. months.
************
PRO – ASSI/62/3 Assize Records Crown Books
Beaumaris – Began Saturday 21 March 1842
Ann Williams alias Ann Edward 17. Stealing 27 February 5 Victoria pa. Llanfechell and feloniously breaking into the house of Thomas Hughes 2 cotton gowns value 5s. & other articles of Ann Hughes. Guilty. Transported 10 years. Pleaded guilty to previous conviction.
**********************************************
County Jail. Hugh Jones. Head 55. Jailer.
" " Elin " Wife 50
" " John " Son 15
Griffith David 45 Labourer A convict Caernarvonshire
Edward Jones 15 " " Anglesey
Edward Owen 30 " " "
Samuel Hughes 65 Farmer A debtor "
Hugh Jones 65 Labourer A debtor "
Robert Jones 55 Farmer A debtor "
Thomas Taylor 30 Stable Groom A debtor England
Anne Williams or Edwards 15 No trade Convict Anglesey
Elizabeth Hague 50 No Trade Convict "
Common Gaol.
Edward Owen 30 Labourer A Convict Anglesey
Samuel Hughes 65 Farmer A debtor "
Hugh Jones 65 Labourer A debtor "
Robert Jones 55 Farmer A debtor "
Thomas Taylor 30 Stable Groom A debtor England
House of Correction.
Griffith David 45 Labourer A convict Caernarvonshire
Edward Jones 15 " " Anglesey
Anne Williams or Edwards 15 No trade Convict Anglesey
Elizabeth Hague 50 No Trade Convict "
(Anglesey Archives)
**********************************************
The testimony of Ebenezer Williams
Anglesey Humphrey Herbert Jones Esquire Of her
TO WIT Majesty's Justices of the Peace for the said County, to the Constable of the parish of
Llanfechell in the said County, and to the Keeper of the Common
Gaol at Beaumaris, in the said County, and to John Jones
Special Constable, and to each and every of them.
These are to command you, the said Constable, in her Majesty's name, and forthwith to
convey and deliver into the custody of the said Keeper of the said Common Gaol the
body of Ann Williams charged this
day before me the said Justice on the oath of Ebenezer Williams
and others, for that she the said Ann Williams
on theThird day of
August in the year of our Lord One Thousand Eight Hundred
and Forty at the parish of Llanfechell in the
said County, did milk a cow, the property of the said Ebenezer
Williams and did steal one pint of milk the property of
the said Ebenezer Williams, to wit at the parish afoursaid,
within county afoursaid, which milk was the produce
of the said cow of the said Ebenezer William
And you, the Keeper, are herby required to receive the said Ann
Williams into your custody in the same Common Gaol and her
there safely to keep until she shall be thence delivered by due course of Law. Herein
fail not. Given under my Hand and Seal the fourth day of
September in the year of our Lord One Thousand Eight Hundred
and forty.
H.Herbert Jones.
((Details copied from a document at Anglesey Archives, Llangefni.)
**********************************************
Report from the Caernarvon & Denbigh Herald
"The learned judge (Mr. Justice Coltham) arrived at Beaumaris from Caernarvon at 9 o'clock on the evening of Saturday last, and immediately proceeded to the Shire Hall to open commission.
On the following day (Sunday) his lordship attended divine service in the chapel of St. Mary, where an appropriate sermon was preached by the Rev. Hugh Jones of Llanfaes, the Sheriff's Chaplain, from Romans Ch.4v10.
MONDAY.
The Court opened at ten o'clock and the usual formalities having been gone through, a grand jury was empanelled, consisting of the following gentlemen:-
Hon. Charles C. Vivian, M.P., Foreman;
William Owen Stanley, M.P.;
William Bulkeley Hughes, Esq., M.P.;
Richard T. Griffith, Esq.;
Charles Henry Evans, Esq.;
Vice Admiral Robert Lloyd;
John Williams, Esq., Treffos;
John Price, Esq., Cadnant;
Thomas Williams, Esq., Glan yr Afon;
Robert Jones Hughes, Esq.;
Edmund. E. Meyrick, Esq., Beaumaris;
Llewelyn Jones, Esq., Beaumaris;
Charles Stanhope Jones, Esq., Tros yr Afon;
John Lloyd Price, Esq.;
Henry Webster, Esq., Vitriol;
Thomas Owen, Esq., Plas Penmynydd;
Owen Roberts, Esq., Bwlan;
Rice Roberts, Esq., Plas Llangefni;
James Treweek, Esq., Mona Lodge;
Stephen Roose, Esq., Glan y Don;
John Paynter, Esq., Maes y Llwyn.
His Lordship, in addressing the Grand Jury, congratulated them on a small amount of crime that appeared upon the calendar. And a case of serious crime that required the utmost discouragement. He referred to that in which Anne Williams was charged with stealing wearing apparel from a dwelling house. The case presented no difficulty as the property seemed to have been found upon her.
Lord Vivian, at the close of the address took his seat, on the bench beside the learned judge.
The grand jury having found a true bill against Anne Williams, otherwise Anne Edwards, for house breaking, the prisoner pleaded not guilty of the charge of having feloniously broken into the house of Thomas Hughes at Llanfechell on 27 February last and stolen there from two cotton gowns, a pair of stays, a silk handkerchief and several other articles of wearing apparel.
Mr. Townsend stated the case on behalf of the prosecution
Ann Hughes, sister of the prosecutor, who lives at Tyddyn Cywarch, Llanfechell. She deposed that she left the articles named in the indictment, safe in her room in her brother's house on the Sunday morning and that on her return from chapel at noon, she found the window bar removed and the articles missing; a person standing on the ground outside could reach to the window; prisoner being seen to wear one of the gowns on Wednesday; witness went with Margaret Owen and Ellen Williams to her house and stood outside while they went in; they brought out of her house one of the gowns that had been stolen together with a handkerchief and the stays.
Thomas Hughes, brother of the last witness, went shortly after his sister to chapel on Sunday the 27th of February, and left all safe, the window barred, and the door locked; outside the window does not reach higher than his breast, and is large enough to admit a person to go through; on his return from chapel the window was ajar, and the bar had been removed; knows the prisoner, but had never given her any of the articles.
By the prisoner: Did not take them to her house on the previous Saturday.
Margaret Owen and Ellen Williams corroborated the evidence of the prosecutrix as to the finding of the stole articles in the possession of the prisoner
Jane Williams and Elizabeth Owen saw the prisoner walking on the Sunday in question, at about half past ten in the morning, towards the house of the prosecutrix. She had left the path and was walking across the fields.
The articles were produced by the constable as he received them from Ann Hughes, before the magistrates; and duly identified by the prosecutrix
In her defence, the prisoner stated that the brother had give her the clothes on the Saturday night; and that she kept them until Wednesday. he had, after the clothes were delivered up, offered her a Merino dress but she refused it. She had no witnesses of his giving her the clothes, but plenty could speak to his being in the habit of visiting her. No witnesses, however, responded to her call.
GUILTY'
The prisoner pleaded guilty to a previous conviction.
To be transported for ten years."
**********************************************
It is almost certain that the Anne Williams referred to in "Memorials of Millbank and Chapters in Prison History. A. Griffiths. London 1884 is Anne Williams alias Edwards of Llanfechell, Anglesey:
"Repeated attempts at suicide, self mutilation and starvation, along with the use of 'dreadful' language, led Ann Williams' demeanour to be described as showing "strongly of artifice" for which the doctor recommended punishment - a bread and water diet."
**********************************************
Garland Grove' -a Royal Navy ship used to transport convicts from Britain to Australia.
Weight – 483 tons.
Adapted to 385 tons.
Bark: sheathed with copper in 1838.
renewed copper sheathing and patent hair in 1842.
sheathed in 'yellow' metal and felt in 1845 and 1848.
Armaments - four guns,
Built on the Isle of Wight in 1820.
Renovated in 1842. New deck in 1848.
Owners – J. Grieg (1840 – 42);
Edmunds & Co. (1843 – 47);
J. Shepherd (1848 – 49);
Registered at: London (1840 – 42, 1848 – 49);
Liverpool (1843 – 47).
Inspected: London (1840 – 42/ 1848 – 49);
Liverpool (1843 – 47).
Officers: William B. Forward and Surgeon General Robert Dobie.
Sailed from London on June 23, 1841 and arrived at Hobart on October 10, 1841 after loosing only one out of 180 prisoners, thirteen children and three other passengers.
J. Greig agreed to carry the cargo at a cost of £3.18.6d per ton.
On board for the voyage which began in September 1842 were 191 women and thirty children.
Other captains: Captain J. Robson (1843 – 47).
Captain Matheson (1848 – 49).
Other voyages: October 13, 1844 Sydney – arrived;
January 29, 1845 - Sydney - depart;
April 5, 1846 - Sydney - arrive;
December 22, 1846 - Hobart - arrive;
January 12, 1847 - Sydney - arrive;
May 19, 1849 - Melbourne - arrive.
May 1851 - 'Garland Grove' wrecked on rocks near Mauritius. Crew and cargo of mail rescued.
**********************************************
School hours began at nine o'clock in the morning for everyone apart from those on cleaning and tidying duties. The first lesson, taught by Miss. Mc.Larene, was Religious Instruction. Then, group work was organised with Miss. Lang Grindod leading a group of about thirty in written work followed by two hours of reading. After lunch, the decks were scrubbed and inspected by Miss. Mc.Larene. Woe betide anyone who slackened in their duties. While the decks were cleaned and inspected, another group would clean the hospital to be inspected by Miss. Lang Grindod.
Later on in the afternoon, the prisoners were allowed some recreation i.e. knitting, sewing or reading aloud. Those who deserved to be praised were allowed a visit to the ship's library to choose from amongst the travel books on board! Should they not be enticing enough, there was also a choice of religious works, history or profound poetry. Light novels, plays and other works of fiction were considered unsuitable and not permitted.
Tea was at five o'clock and by six, everyone was expected to be in their own quarters below deck to be locked up for the night. A short service was held before lights out.
**********************************************
Tuesday, April Fool's Day, 1842.
('Though, there's no bigger fool than me, today.)
As long as I live, I will never forget what that bugger Coltham said;
"GUILTY."
Guilty, my foot! What would he have done had he been in my shoes? When everyone is laughing at you and taking advantage of you, a girl like me can only pay them back. I'd had a belly full of people such as Tom, Ty'n Cowarch, taking advantage of me and thinking he could throw me aside when he'd had enough fun. Well, everyone found out what sort of gentleman he was as his name was dragged through the mud during the trial at Beaumaris. Serves him right. He'll have to live in Llanfechell for the rest of his life and people will always remember how he treated me whilst I'll be far, far away and they'll all, apart from my Mother, have forgotten about poor, little me.
Even if he is allowed to stay in Llanfechell, I'll be miles away. "Australia," the judge said. "You are to be transported across the seas to Australia." I understood him well enough even though he thought I couldn't make head or tail of his fancy English. Anne Williams is not as stupid as she looks and I learnt more in John Jones' school in Llan than anyone knows. But I'll never see Llanfechell again, that's for sure.
"For ten years!" he emphasised. I'll be twenty seven years of age by then and ready to marry, should anyone want me. Who'd be foolish enough to want me, with my past? You never know.
Something else that the judge didn't know was that I had a book hidden on my person. It was given to me by my Mother and it'll be kept close to my heart for as long as I can. The smell of the leather covers remind me of Mother. On its pages, I can write what I want and pour out my feelings without anyone knowing. I'll make sure that no-one has the opportunity to see or steal it. They failed in Beaumaris and I'll keep it as long as I can.
Friday, May Day, 1842.
By now, we've reached Millbank Goal...................
**********************************************
According to a message sent to Elizabeth Fry*, prison reformer, by Miss. Elizabeth Lang Grindod, "…ship arrived safely after an agreeable voyage of 110 days."
The ship's arrival was noted in the press in the Hobart Town Courier, Hobart Town Advertiser and the Colonial Times. Details of the voyage and arrival included:
"Garland Grove arrived Hobart 20 January 1843.
Ship 385 ton, 4 guns.
Master: William B. Forward.
Surgeon Superintendent: William Bland.
Embarked with 191 female convicts, 1 relanded,
8 deaths, 182 landed at Hobart.
(There were, on board, thirty children. The number of deaths that occurred during the voyage was 1 for each 24 prisoner – which was an acceptable rate for the time!)
1. Journal of His Majesty's Ship Garland Grove. William Bland 1842/43. National Archives
**********************************************
Not many kind words were ever said about Ann Williams (alias Edwards). What was her fate? Does anyone in Tasmania know her story? How wonderful it would be to report that she spent the last few years of her life with her family back home. But it was not to be!
Because of her unruly behaviour, she spent most of the ten years of her transportation in custody before being released in 1852 (reported in the Herald Mon, September 19, 1987). According to the report she was continually in trouble and was not, like most of those transported, offered a reduction in her sentence or parole.
It is very difficult to believe this of an Anglesey girl but in the light of other evidence from Tasmania we have no choice !
more of the diary
509 Williams Ann alias Edwards
Garland Grove/2/ Jany. 20th 1843
Anglesey Assizes 19 March 1842 10
Transported for Stealing from a dwelling house. Gaol report very Indifft. Convictd. Twice Single. Stated this offence. Stealing from a Dwelling House. for a Cloak and drefs. 6 mos. Single Ch? Surgeons report 13ae
~~~~~~~~~~~~~~~~~~~~~~~~~~~~~~~
June 27/43. Griffiths/ Absent without leave. Admond. & retd. to Governor/G.15/
August 3/43. Mrs. Solomon/ Disobedt. of Orders & Indolence 2 Months Rec. 6 wash Tub./ V.G Dec?/43 Married/ Misconduct in taking Spirits into the House 6 days Solity Conft. /P. S./P. P. H. 3rd Claps. Feby.1st/44/ Sloarie?/Absent a day & night without leave 3 Months hard labour H. of Correction recommd. that she deported to the 2nd Claps Cont. Vide? I.C. Lises? Feb 17/44. July 9/44. Puncheous/ Absconding 3 months hard labour H. of Cor./ J.28. 13. 13/ F.Hobart Vide R G Lee?
12/7/1111 Oct 3/45/ Hudson Misconduct in having a Man Imply. with her on her Masters Premises 3/moth. hd. Labour.
A./ G./ Tm. Vide A. G. ? 10/10/45 Delivered of an Illegitimate 29th Dec 1845
May 12/46 F.H. of C./ Improper conduct & Insolence recomd. to be reduced to the Ist Class**/ A. G. Approx. Vide L.G bect?. May 15/46
June 3/46 F. H. of C./ Refed. disrespectful. Conduct to the Medl. Officer 3 mons. hd. labour added to her ?/ A.G./ Appd. Factory ? Vide bect. 27/6/46
June 16/46 F. H. of Correction. Disobedience of Order 14 days Soliy. Conf./T C./ 24 February 47 Long of a neglect of duty 10 days So. Cf. Meg/ 16-2-47
Hobday?
Free Certificate to April 1852
(Launceston Archives, Tasmania)
**********************************************
Yn ôl Lewis Lloyd, yr oedd tynged Anne wedi ei selio yn y llys, "…Anne Williams alias Edwards admitted to a previous conviction for felony and her fate was sealed. She later sailed to Van Diemen's Land aboard the transport Garland Grove to serve her sentence. She was freed, it seems, in 1853 and the rest of her story is unknown." (1)
1. Australians from Wales. Lewis Lloyd. Gwynedd Archives and Museums Service 1988.
**********************************************
During her period of transportation Anne married George Robert Couth West (30/11/1847/8). They settled in Mowbray, Launceston, northern Tasmania. She raised a family of six children (three sons and three daughters). Anne died January 14, 1890.
Her descendants - David and his family still live in the local area. They are, also, in touch with Anglesey, and five generations later, later know of their roots in Llanfechell.
William Edwards = Mary Williams
Y Gegin Filwr, Llanfechell.
(1776 - ?) (1786 - ?)
(65 yeras old in 1841) (55 years old in 1841)
The 2nd of 3 children (2 daughters, 1 son) -
Anne Williams alias Edwards = George Robert Couth West
(14/4/1822 - 14/1/1890) (1814 - 1871)
(Married - 30/11/1847/8)
George was from Edinburgh, Scotland. Apprenticed as a carpenter who specialised in cart making he was caught with his brother John and a group of other boys, stealing from a sweet shop in Aberdeen. They also pinched the Poor Box and because of a childish prank was sentenced to be transported for fourteen years, "...for the further good of a bad character." by the prosecutor Alex Miller. He sailed on the 'Moffat 2' on April 1, 1836?. When his term of transportation ended, he changed his name from Coutts to Couth West
The 5th of 5 children (3 sons, 2 daughters) -
George Robert Couth West = Mary Jane McEnnulty
(10/8/1859 - 19/12/1940) (19/12/1859 - 10/9/1927)
Orbituary
EXAMINER, DECEMBER, 1940.
MR. G. R. C. WEST, LAUNCESTON
(Click on orbituary to see larger version)
The 4th of 7 children (2 sons, 5 daughters) -
John = Alma (fron Cape Barron Island)
The 4th of 12 children (5 sons, 7 daughters)
Arthur = Ruby
The 11th of 11 children (9 sons, 2 daughters) -
David = Denise
Olivia Adam
**********************************************
Do you have any more information or comments?
Contact us
Few, if any of the inhabitants of Llanfechell, knew in 1842 what was happening on the World and British 'stage'. How many, if any, knew of Grace Darling's heroism in rescuing nine from the wreck of the 'Forfarshire'? Who from Llanfechell travelled that year, as did Queen Victoria, for the first time ever in a train? Was it important they knew that Bernardo O'Higgins had been killed in Chile? Little did they know of the above - as much as did the three others know about Anne Williams of Llanfechell who was transported to Australia. But however unimportant they seem, all the above events have their place in the pageant of local, national and social history and World events.
That is why any such happening should never be forgotten.
(from the National Archives)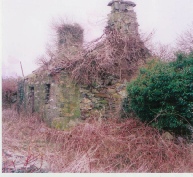 Click on image to see larger version