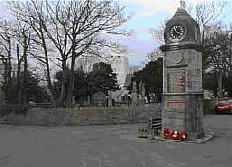 References to documents at the Archives:
1889Map Siop Jerwsalem (Hafod Oleu now)
Maen Arthur ( 498) and Cae Maen Arthur ( 496) behind Bwchanan
Map 1900 Glan Llyn Tŷ Main Efail Newydd Tŷ Main Uchaf Bryn Gors
Map 1924 Gorsedd Goch (where Creigiau Bach is now)
Twll Clawdd (1327) near Pen yr Argae
There used to be quarries at Engan Las and on land belonging to Glynbwch
*****************************************************************
Gegin Filwrn:
Landowner Edward Richards
Tenant John Parry
Measure 22a. 2r. 35p.
3a. 1r. 7p
Sarn Crwban:
Farmer Hugh Roberts
Measure 24a . 2r. 30p
Rent £3 1s 0d
Bodlwyfan ( Bodwydden):
Landowner Stad y Brynddu
Tenant Robert Bretherton
Measure 29a. 1r. 38p
Rent £4 3s 2d
Moel Bach ( Foel Bach):
Farmer Thomas Roberts
Measure 36a. 3r. 1p.
Rent £5 8s 3d
Maes Mawr:
Farmer Francis Parry
Measure 56a. 0r. 7p.
Rent £9 5s 6d
Bryn Clyni:
Farmer Thomas Royston (Part)
Measure 7a. 3r. 0p.
Rent £1 2s 1d
Farmer John Owen ( Part)
Measure 11a. 3r. 26p
Rent £1 1s 5d
***********************************************************************************
Meadow View
When we visited Brynddu to look at the Estate maps, Professor Robin Grove White noted Meadow View did not exist in 1875
**************************************************************************************
Click on maps to see larger versions